wooooaaah finally i'm able to log in after like a
hundred years
.__.
and unfortunately i lost my links and i have to retype them..too lazy ..so im sorry mi amigos cause i dont link you guys..
finally finally finally!
the final exams are finished, but please do not talk about the result. I only wish there will be no bad score (of course!)
it's almost june, and of course that means :
W

O

R

L

D

C

U

P
is on its way!
and world cup means
S
P
A
I
N
.
ouuw yeah im ready im ready, granpa has bought me the red espana t-shirt and of course the world cup schedule.ow yeah he's the best granpa :)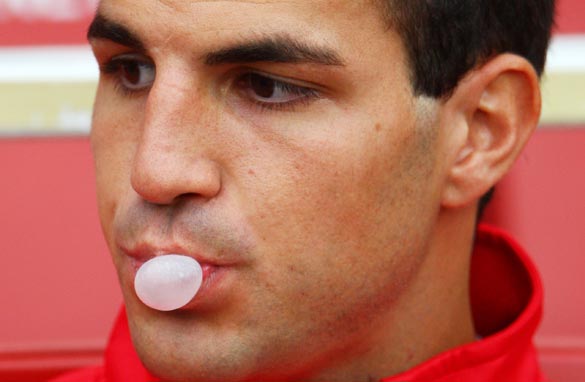 and spain means
FRANCESC

FABREGAS

SOLER
;)
talking about him, i really wish he would move to barca, as maybe he'd have brighter future..
btw, ive just found out this stupid pics.
kinda funny for me, cause he was like "hey Torres you don't have to worry about him (the green guy)..he's just.....no one..
ugh can't wait for the the biggest cup to see those talented players, those green field (?), those beautiful games, the midnight life, and the PLAYER for sure :)
and......can somebody
PLEASE
buy me these things.................